Today we went to Dandora dump.
It is one of Africa's largest landfills is a sprawling dumpsite, over 30 acres, at the edge of several Nairobi slums. The massive dump was deemed full in 2001. "Yet it continues to operate, and people at the very bottom rungs of the socioeconomic ladder come here as their last hope to make a living from scavenging the waste, but in the same time exposing themselves to tremendous pollution. This case is a very accurate example of environmental injustice (environmental racism) whereby the poor societies of Nairobi are impacted by waste dumped from the whole greater Nairobi region, and are polluted with toxins. Yet, it is explained as the best solution for all because the poor people actually get food from there and scavenge for materials to sell to the recyclers," an environmental agency describes the area (source).
People rummage through mounds of metals, rubber, plastics, bones, medical and food waste to find items to be sold for recycling. A person can spend 3 hours filling one large sack and it will earn them around. 50 cents after their bags of trash are weighed. It's a good day if a picker makes $2.50.  More than 6000 men and women do the dirty work for recycling companies.
When the daily trash trucks dump their loads, men and boys fight their way to the top to get the best finds. Women and children wait until the crowds thins out. This landfill is not only a dangerous workplace for thousands and a home for hundreds, it's survival. Many pickers depend on the trash for food and the money they make from rummaging for shelter, school fees and provision for their families.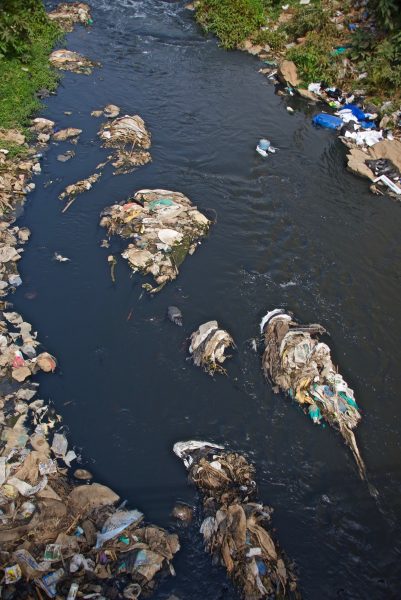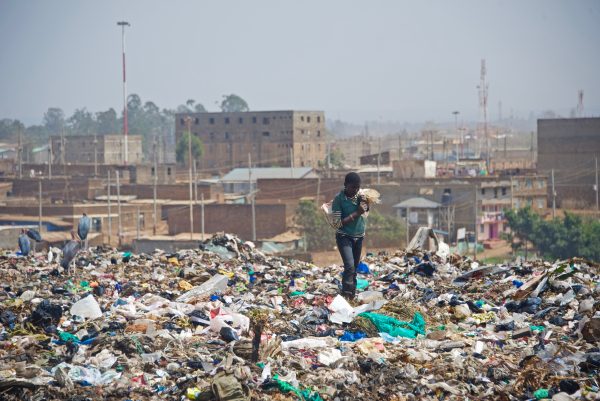 I first learned of this place in 2010 when I met Maureen, the Executive Director and founder of our maternity homes in Kenya.
But it wasn't a place she avoided– it's where she scavenged for food and where her mother worked as a picker. She survived on rotten fruit and vegetables she could scavenge until she was around 10 years old and then Compassion began to provide regular food for her hungry family. The maternity homes have also rescued girls in the area, whose mothers were also pickers.
I don't know how to solve global poverty, but I think this is where we start. Women in poverty don't want a handout, they want a job. They don't want us to feed their children, they want to do it themselves. This is call dignity. This is why the heartbeat at Mercy House is providing jobs in Jesus' name. Because women will do anything –whatever it takes–to feed their children.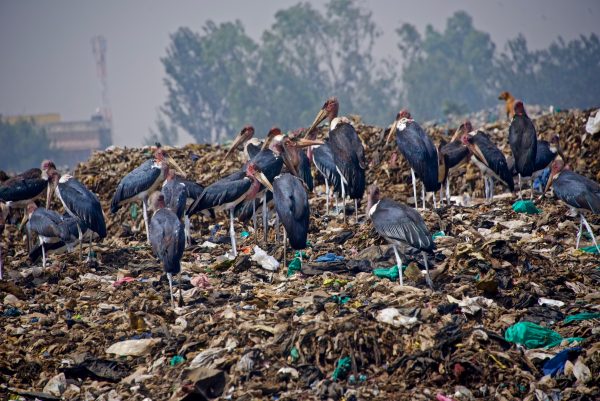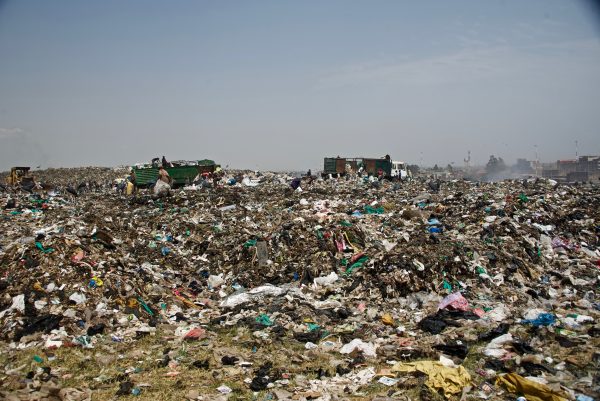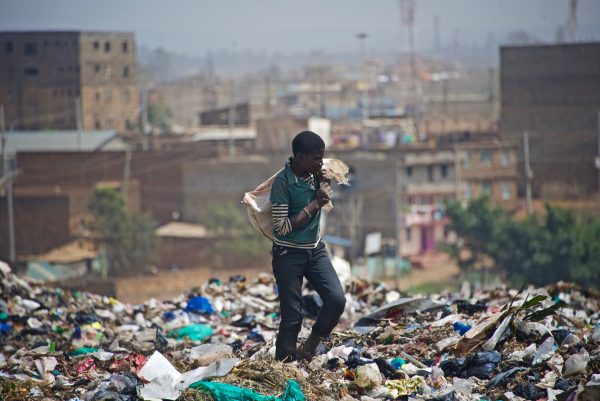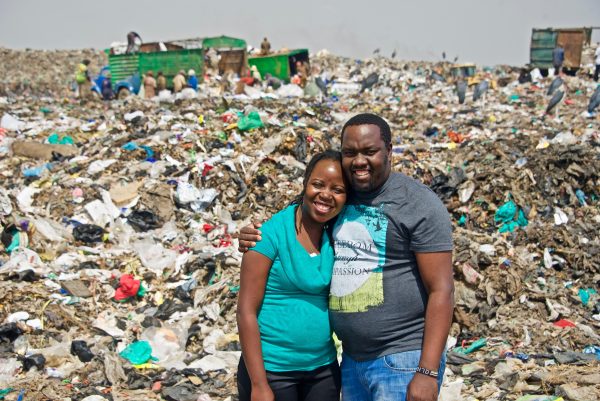 (Maureen & Oliver)
And we get the easy part–buying fair trade isn't just fashionable or cool. It's not the latest fad or trend. BUYING FAIR TRADE SAVES LIVES and it's a Biblical solution to poverty. It gives women, like Maureen's mother, fair work. Before she passed away, we were able to send her to a vocational sewing program and she worked with dignity.
This week, I've traveled around the city, visiting our artisan groups. They are comprised of uneducated, extremely poor women who have known suffering and oppression their entire lives. But sitting at a loom, rolling clay, bending wire, they cannot stop smiling. They are simply thrilled with opportunity. Their appetite for knowledge, determination to learn a new skill and courage to not. give. up is breathtaking.
And I'm not desperate for you to hear this because it's my job, I'm passionate about it because I believe it's a solution to what I witnessed today in this city dump. But mostly, I believe being a part of the fair trade movement in some way is the responsibility of every Christian.  "Suppose a brother or sister does not have any clothes or daily food and one of you tells them, "Go in peace! Stay warm and eat heartily." If you do not provide for their bodily needs, what good does it do? In the same way, faith by itself, if it does not prove itself with actions, is dead." James 2:15-17
In America, we wouldn't dream of working for less than minimum wage because that's been deemed fair by the systems that govern. But we are more than willing to buy items from our favorite stores at cheap prices even thought they are often made by disadvantaged workers in poor working conditions with unfair wages.
Women will work — we can help determine what the job is.
It's too easy to say we can't afford fair trade because it often costs more, but I think it's all in the way we look at it. When we pay less than fair wages for what we consume, someone, somewhere is paying.
Every Christian should support fair trade. Here's why (source):
The Bible opposed to exploited labor.
The Bible advocates for injustice and equality
Fair Trade creates jobs for the impoverished
We can create a Jesus Economy–because purchasing fair trade leads to transformation
We have created so many easy ways for you to be a part of the solution and I promise you I'm an eyewitness to the women's lives that are being changed when you buy fair trade from Mercy House: shop our online store, join a fair trade club: Earring of the Month, Bracelet of the Month, and The Main Club, or donate (towards buying sewing machines, looms and kilns)
by Kristen Welch